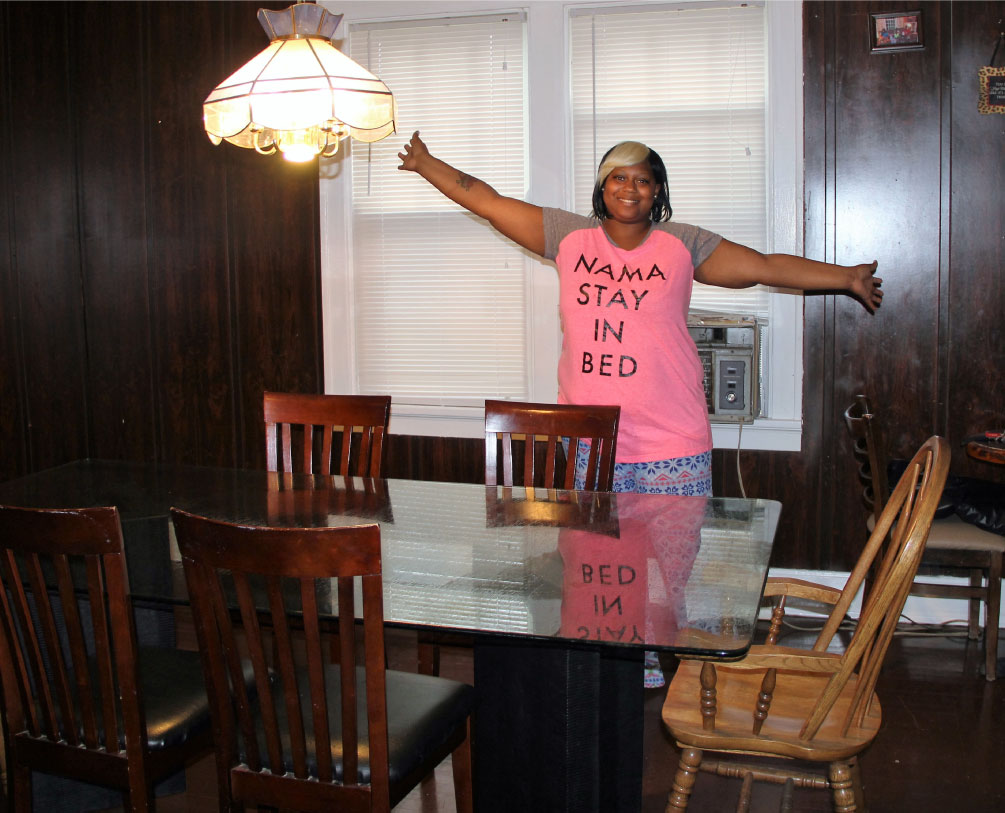 Need Furniture?
Furniture restores hope and dignity to individuals and families in need.
New Life Furniture Bank provides furniture and household goods to individuals and families moving out of homelessness, fleeing abuse and/or living in extreme poverty. People in need are helped by referral only. New Life Furniture Bank partners with over 35 Cincinnati agencies that are trained and approved to submit referrals, see below.

Please note: We only deliver furniture through a referral from a partnered social services agency – you must be receiving case management from the agency for them to refer you to NLFB.

What to do if you need furniture: Ask your case manager from a Partnered Agency to fill out the New Life Furniture Bank forms to begin the process.  We will process the required forms and deliver furniture on an agreed upon date.
2019 Partner Agencies
Abuse & Rape Crisis Shelter

Adoption STAR

AGAPE for Youth

Beech Acres

Behavioral Health Team

Bethany House

Caracole

Center For Respite Care

Christian Help Center – Batavia

Crossroads/CityLink

Excel Development

Family Promise of Butler County

Freestore Foodbank

Inter-Faith Hospitality Network of Greater Cincinnati (IHN)

Jewish Family Services

LADD

Lighthouse Youth Services

Lydia's House

Mercy Health

Nehemiah Manufacturing

NISRE

Over-The-Rhine Community Housing

ReSet Ministries

Santa Maria Community Services

Shelterhouse

St Joseph Orphanage

St Vincent de Paul

Tender Mercies

The Care Center

The Community Builders

TriHealth – Perinatal

Welcome House – No KY

YWCA Cincinnati

Please note that you will NOT be able to get furniture from any of these organizations unless you are accepted as a client for the service(s) that they provide. Each agency listed has its own expectations and requirements for families and individuals that they accept as clients.

If you have any questions about getting furniture for your home, please contact New Life Furniture Bank today at 513-313-0530 . Our goal is for families to have an opportunity to live in furnished homes.