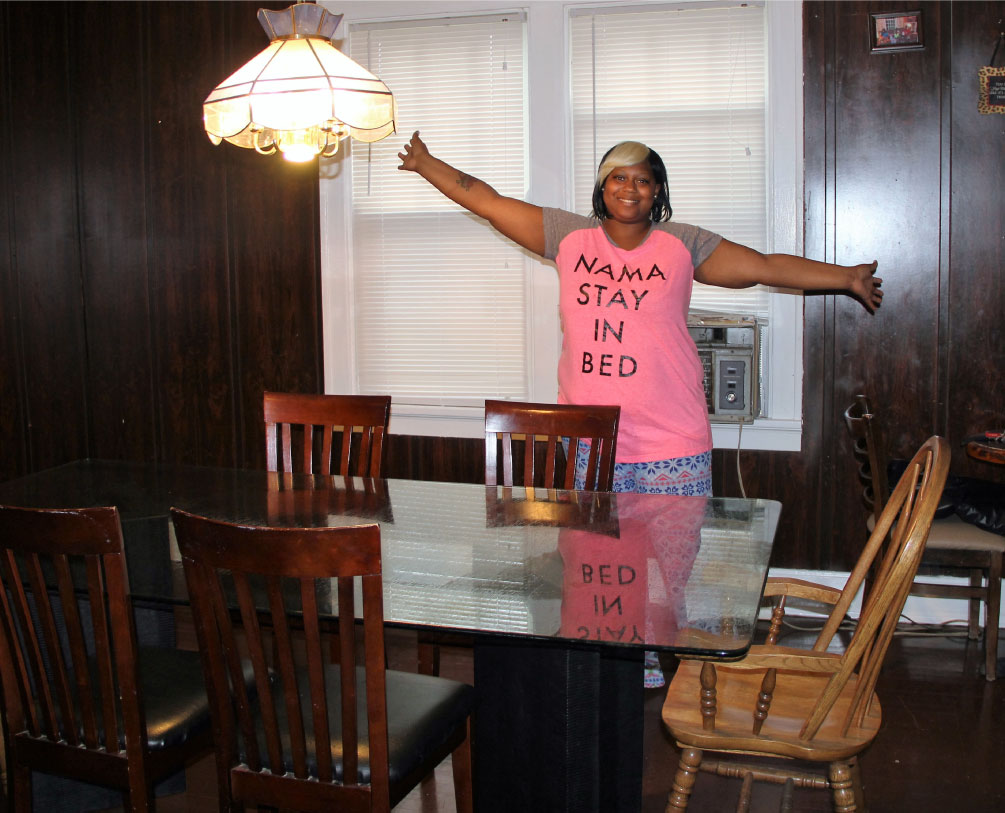 Need Furniture?
Furniture restores hope and dignity to individuals and families in need.
New Life Furniture Bank provides furniture and household goods to individuals and families moving out of homelessness, fleeing abuse and/or living in extreme poverty. People in need are served by referral only. If you are in need of furniture, please contact caseworker or social worker and ask for a referral. New Life Furniture Bank partners with over 20 Cincinnati agencies that are trained and approved to submit referrals. Additionally, we gladly accept referrals from any church, place of worship or school.

A qualified referral receives beds, dressers, nightstands, a couch or love seat, chairs, coffee/end tables, lamps, a kitchen table and chairs as well as household items and linen (as available).

Please note: We only deliver furniture through a referral from a partnered social services agency – we never turn down a referral from a church or place of worship or a school.

What to do if you need furniture: Ask your social service agency case manager or representative from church/place of worship or school to fill out the New Life Furniture Bank forms to begin the process.  We will process the required forms and deliver furniture on an agreed upon date.

Beech Acres

Bethany House

Caracole

Center for Respite Care

Central Clinic

Crossroads Church

Family Promise of Butler County

Freestore Foodbank

Interfaith Hospitality Network of Greater Cincinnati

Jewish Family Services

Lifepoint Solutions

Lighthouse Youth Services

Lydia's House

Mercy Health

Nehemiah Manufacturing

NISRE

OTR Community Housing

ReSet Ministries

Santa Maria Community Services

Tender Mercies

The Community Builders

Tri Health Outreach Ministries

YWCA Cincinnati

YWCA House of Peace

Please note that you will NOT be able to get furniture from any of these organizations unless you are accepted as a client for the service(s) that they provide. Each agency listed has its own expectations and requirements for families and individuals that they accept as clients.

If you have any questions about getting free furniture for your home, contact New Life Furniture Bank today at 513-313-0530 . Our goal is for all families to have an opportunity to live in furnished homes.