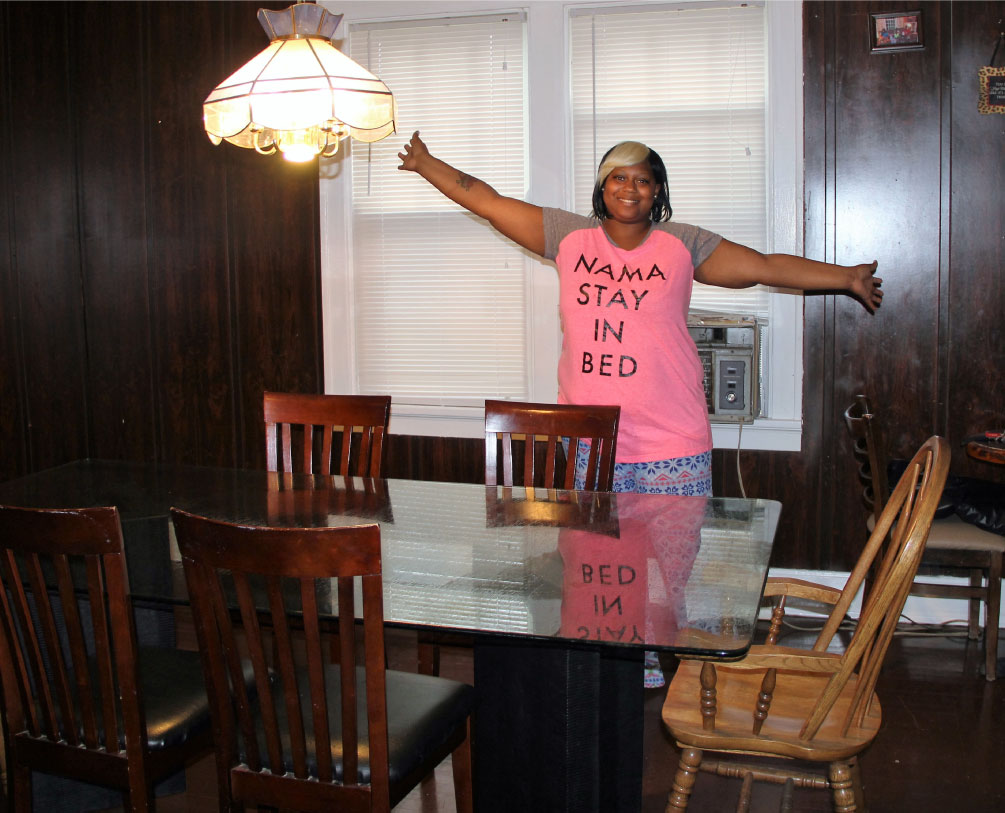 Need Furniture?
Furniture restores hope and dignity to individuals and families in need.
New Life Furniture Bank provides furniture and household goods to individuals and families moving out of homelessness, fleeing abuse and/or living in extreme poverty. People in need are helped by referral only. New Life Furniture Bank partners with over 35 Cincinnati agencies that are trained and approved to submit referrals, see below.

Please note: We only deliver furniture through a referral from a partnered social services agency – you must be receiving case management from the agency for them to refer you to NLFB.

What to do if you need furniture: Ask your case manager from a Partnered Agency to fill out the New Life Furniture Bank forms to begin the process.  We will process the required forms and deliver furniture on an agreed upon date.

Abuse & Rape Crisis Shelter of Warren Co       Lydia's House

Adoption STAR                                                      Mercy Health

Agape for Youth Inc                                              Nehemiah Mfg Co

Beech Acres                                                            NISRE

Bethany House                                                      OTR Community Housing

Brightview                                                              Reset Ministries

Caracole                                                                Santa Maria Community Housing

Catholic Charities of SW Ohio                            SELF

Center for Respite Care                                        Shelterhouse

CILO                                                                        St Joseph Orphanage

Crossroads/CityLink                                             SVDP – Cincinnati

EXCEL Development                                            SVDP – Hamilton District

Family Promise of Butler County                       Talbert House

Freestore FoodBank                                              Tender Mercies

IHN Network of Greater Cincinnati                    The Care Center

JBM Packaging Services                                        The Community Builders

Jewish Family Services                                          TriHealth

Learning Grove                                                       Welcome House

Lighthouse Youth Services                                    YWCA of Greater Cincinnati

If you have any questions about getting furniture for your home, please contact New Life Furniture Bank today at 513-313-0530. Our goal is for families to have an opportunity to live in furnished homes.