New Life Furniture Bank
Greater Cincinnati's ONLY Furniture Bank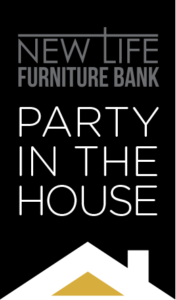 Saturday, November 9, 2019, 6:30 p.m.
Cincinnati Masonic Center Ballroom
317 East 5th Street, Downtown Cincinnati
Recent Posts from our Blog
Party in the House Design Challenge Spotlight: Bello Design Group Our friends at Bello Design Group (Kent Shaw from...

We are well into the heart of moving season, generally recognized to span from April through September. In fact,...

Seasons to Celebrate Friends and Fundraising As one season rapidly approaches, another is waiting in the wings. We're so...
We provide gently used furniture to people
overcoming homelessness, domestic abuse,
extreme poverty, or other devastating circumstances.
It takes a village! Learn more about how you can make a difference in your community by volunteering.  Many opportunities are available for individuals and groups.
Be A Volunteer
New Life Furniture in the News…